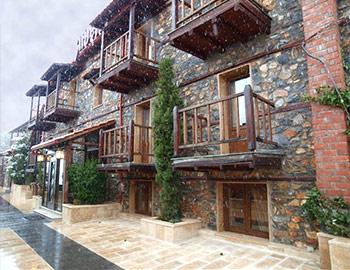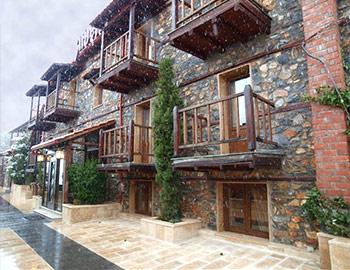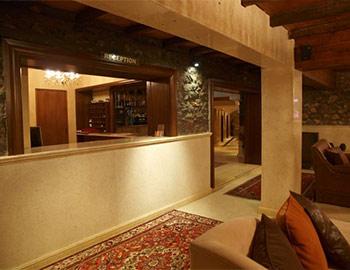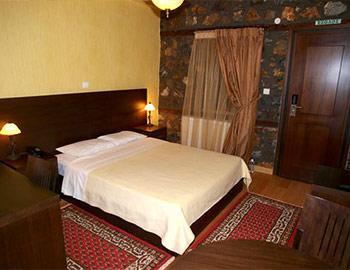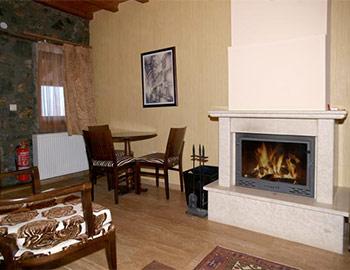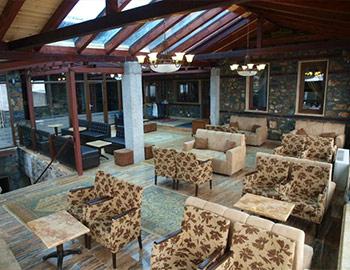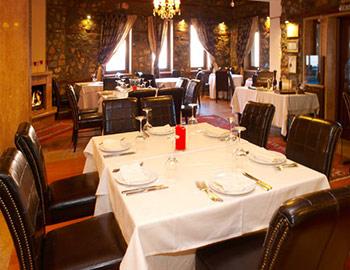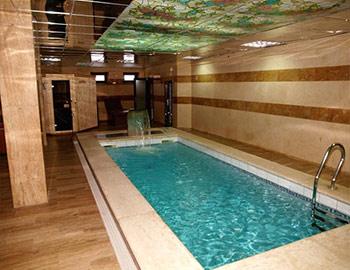 Palaios Agios Athanasios
Pella
Distance Agios Athanasios from:
From τhe city: 30 km (Edessa)
From the port: 120 km (Thessaloniki)

Hotel Facilities
• Restaurant • Cafe • Spa Pool • Reception area with fireplace • Breakfast room • TV room • Room electronic games • Central heating • Room Service • Reception • Internet, Fax • Parking
Room Extra Cost:
• Steam Bath • Massage
Room Facilities
• Ηeating • Hair dryer • Plasma TV • Refrigerator • Disposable slippers • Bath • Deposit Box • Telephone • Fireplace (Junior Suite & Maisonette) • Living room (Junior Suite & Maisonette)
Hotel Policy
Accommodation rates for babies:
0 to 6 years free. Baby cot provided upon request.
Meals
Prices include breakfast.
Pets
Pets are not allowed.
Check In/Check Out Policies
Check in from: 14:00 | Check out until: 12:00
Hotel Spa Lithos in Palaios Agios Athanasios
In a traditional fairy-tale village, the Old St. Athanasius, where the combination of harmony and luxury are the first, created for you Hotel Spa Lithos that offers valuable services.

The warm and welcoming environment and its unique elegance, transform the atmosphere in a truly idyllic place to stay.
Stone decor, tasteful furnishings in total harmony with the style and luxury hotel services are some of the words that describe the Hotel Spa Lithos. The beautiful location is give you the opportunity to tour with just one look and admire the beauty of the place, since the view is unique. The recently renovated Hotel Spa Lithos opens its doors and welcomes you in one of the most beautiful villages of Greece.
Rates
Rooms
Very Low Season -
Low Season
Κυριακή - Πέμπτη

Middle Season
Παρασκευή - Σάββατο
High Season
Τριήμερα - Αργίες
Very High Season -
Double
-
50 €
90 €
120 €
-
Junior Suite
-
90 €
140 €
160 €
-
Maisonette
-
90 €
140 €
160 €
-



In case of your reservation canelation, please note our Cancelation Policy:

Cancelations 14 earlier of reservation, no free.
14-0 days you are charged 30% of the total reservation cost.